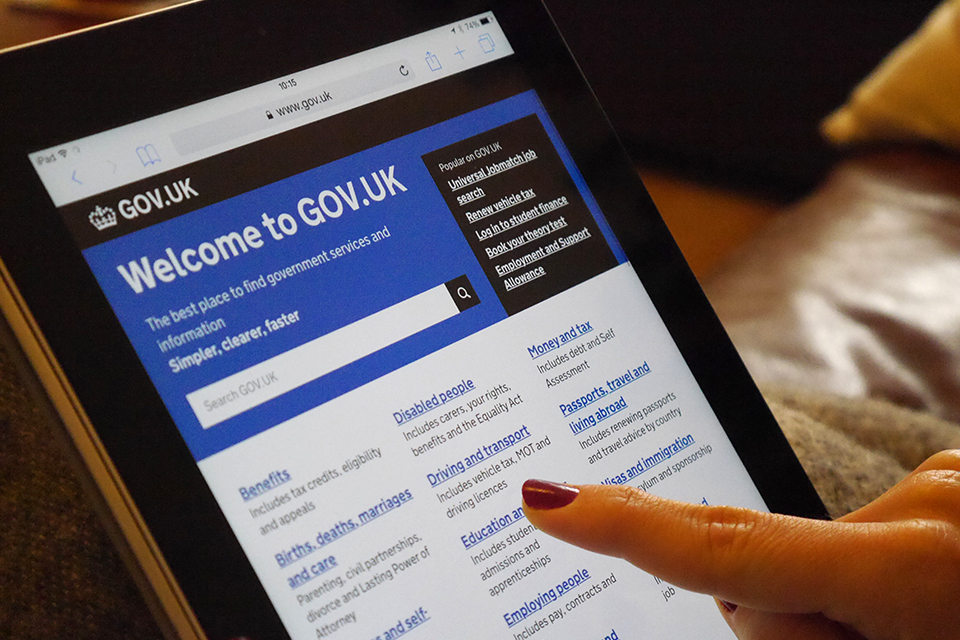 Using the GOV.UK homepage
Creating a design foundation
I helped create the simple GOV.UK design language. A foundation that could be easily built upon by other designers.
Using graphic design as an enabler for content and interaction design we developed simple information hierarchies and page formats. We focused on how our users interacted with the information and iterated accordingly. The typographic specifications we developed were carefully considered for maximum legibility, readability and effective hierarchy.
Our goal was to ensure that content was legible and easy to read for everyone, and that information and interactions could be clearly understood.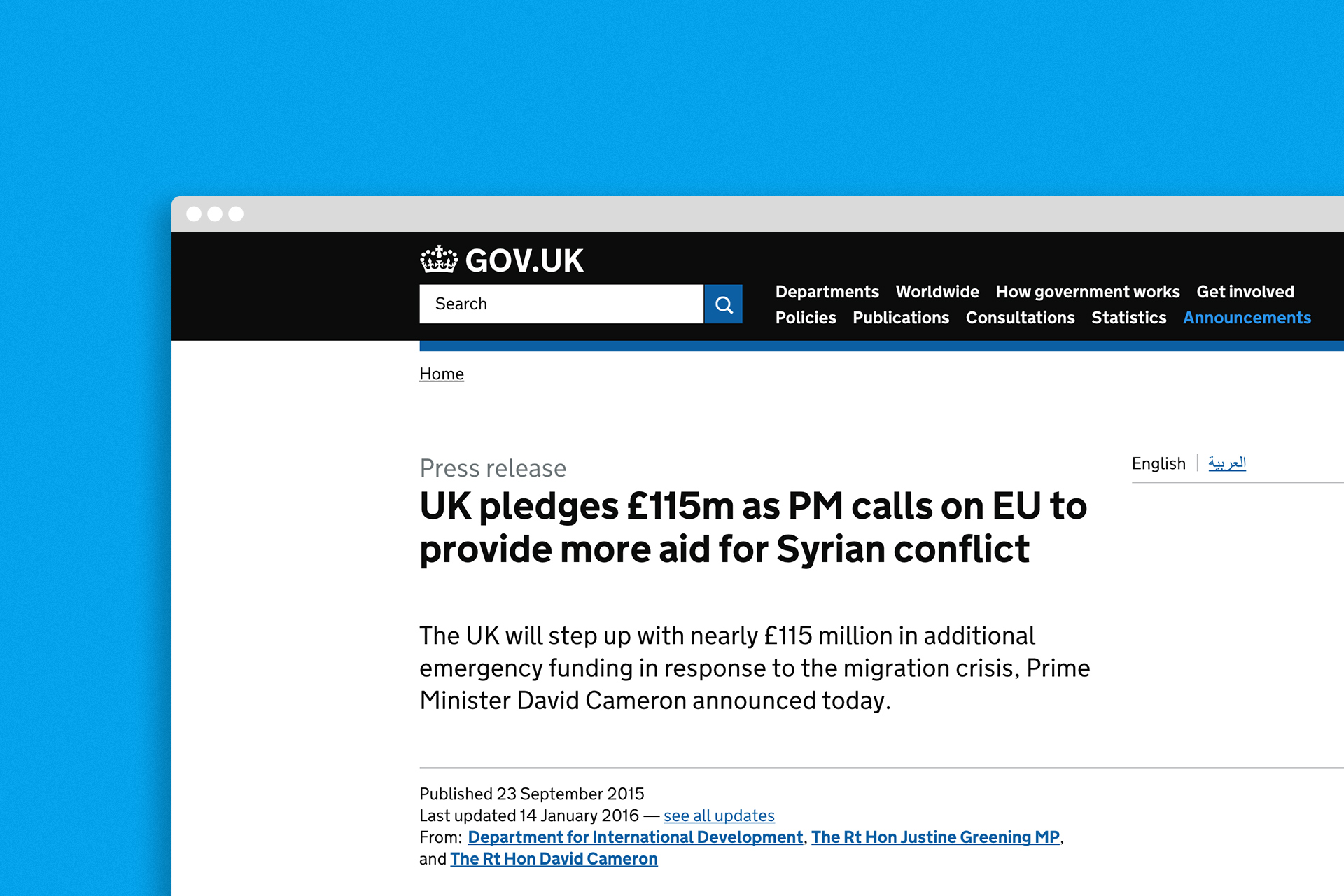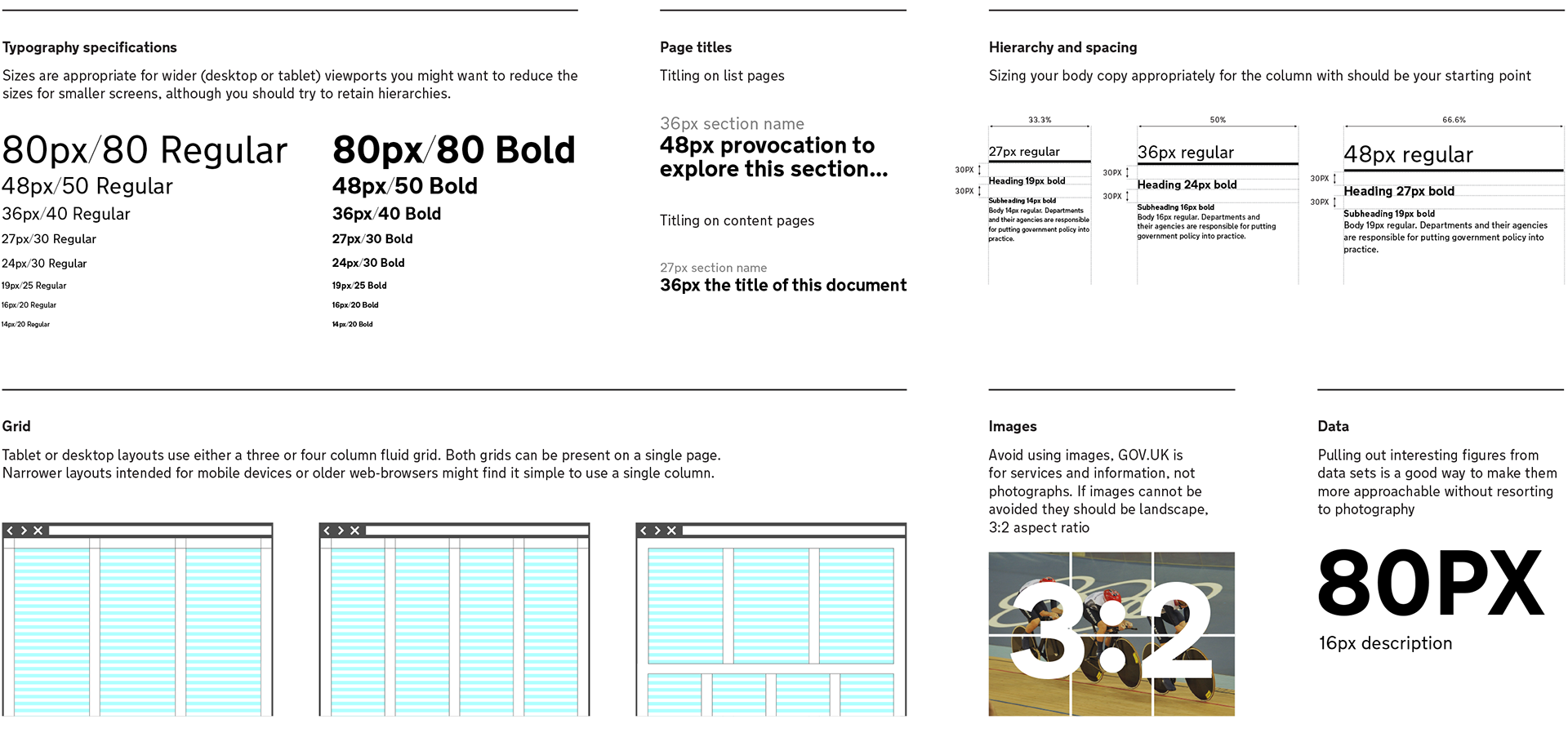 The legible GOV.UK design language
Understanding user context
We're government so we have to design for everybody. Understanding the context of how people use the site is very important. People use it daily in parts of the country with slow internet speeds and on old browsers. We support those users by making it quick and easy for them to access the information they need.
GOV.UK is used by people of all backgrounds and digital skills. That greatly influenced the inclusive design language and content style we developed.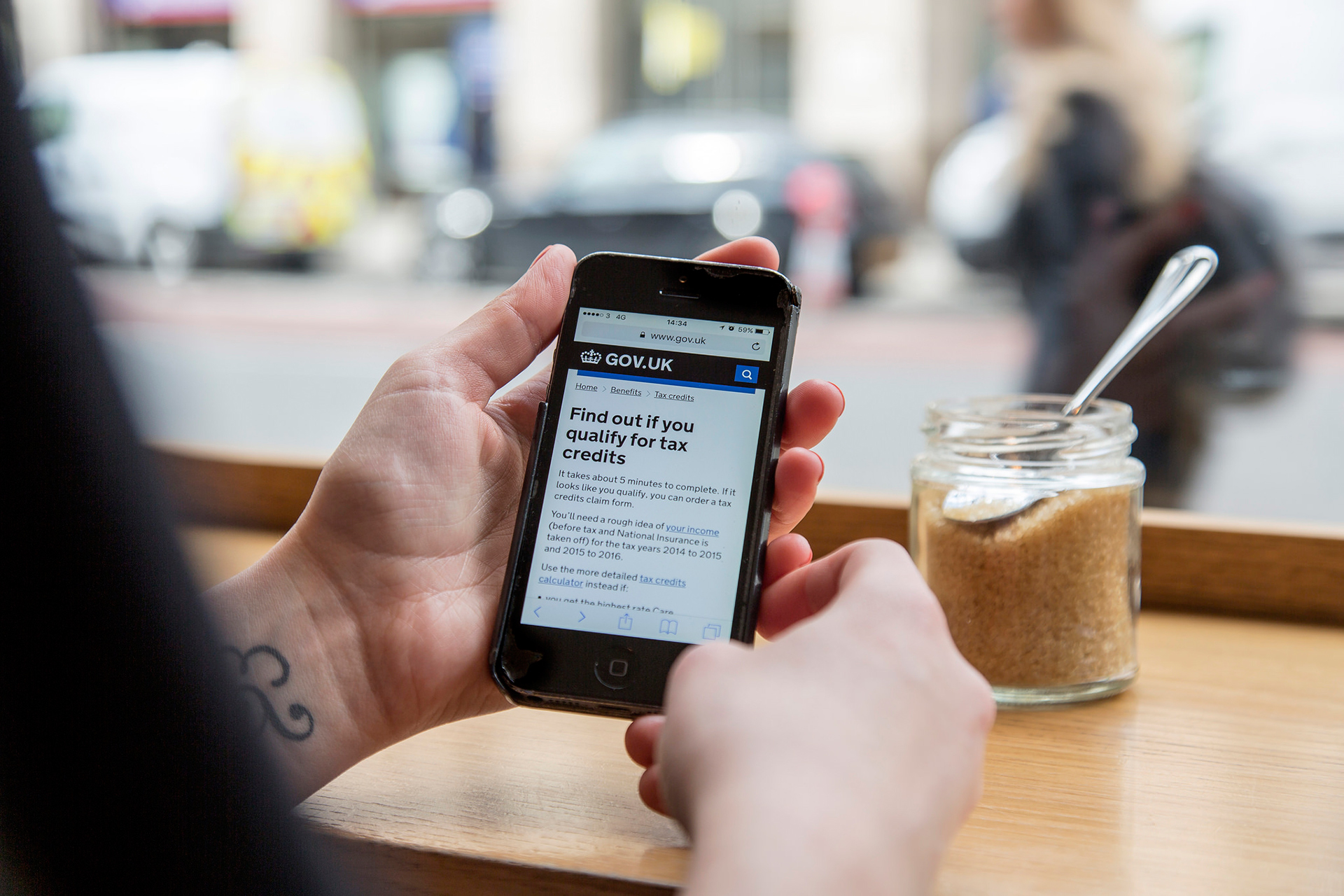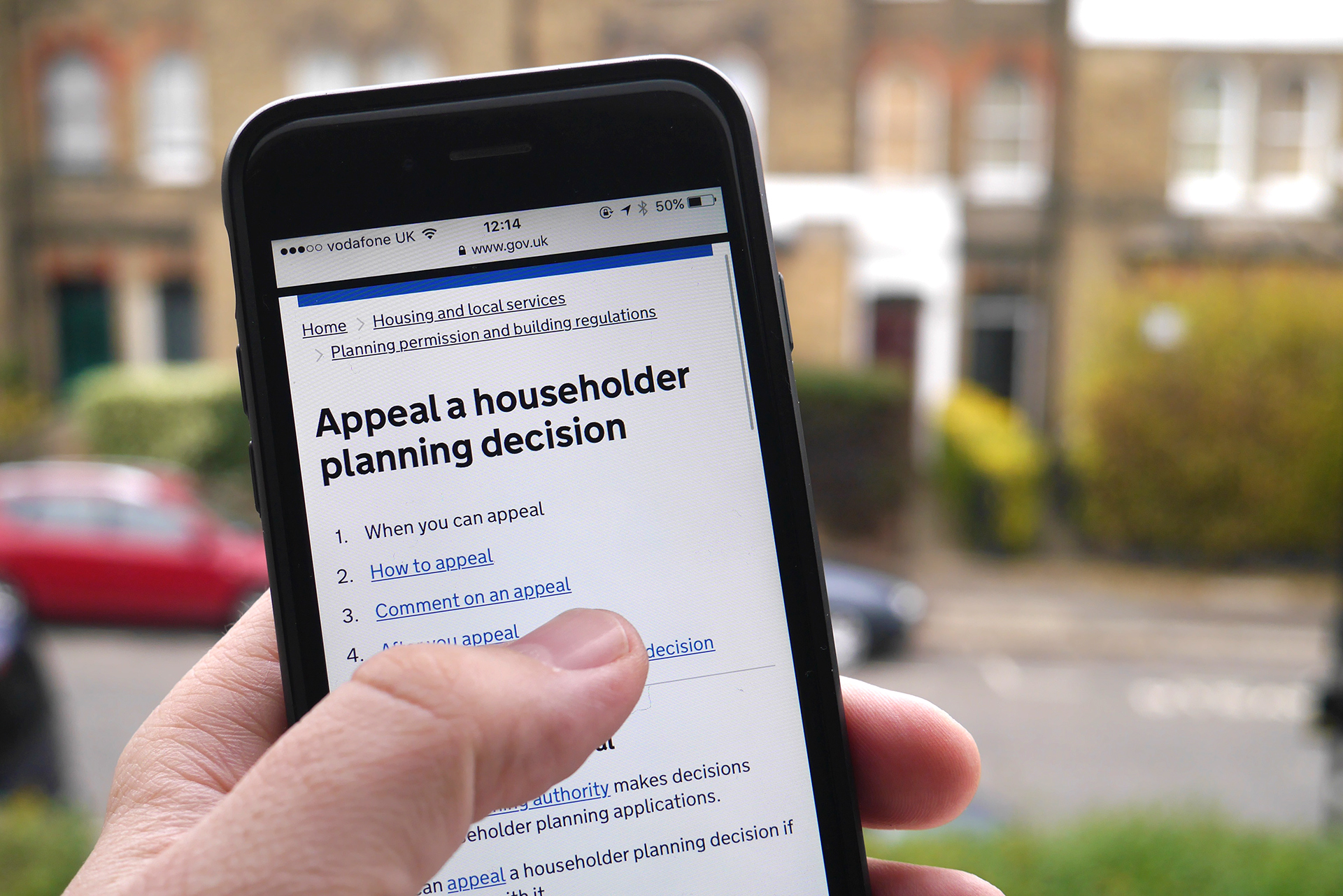 Users interacting with services on GOV.UK
Letting the content do it's thing
The temptation can be to add graphic flourishes or devices where they aren't needed. Every element on the page should have a clear purpose. Decorative items that don't serve a purpose are removed. Unless there is a clear need, design shouldn't get in the way of content.
With GOV.UK the aim is to get people in and out as quickly as possible. It's not there to delight or engage. It's there to help people find and understand important information. That's why we minimise the other aspects of the design that might distract from the words.
GOV.UK won the Design Museum's Design of the Year award and a D&AD black and yellow pencil.